Have you been searching for a Port Saint Lucie, Florida company that can assist you with Swimming lessons and Infant aquatic lessons? We offer private swimming lessons for ages 6 months to 6 years. There is no better time than the present time to check out Tiny Bubbles Aquatic Academy.Tiny Bubbles Aquatic Academy is the leader in the Port Saint Lucie, Florida area in respect to Swimming lessons and Infant aquatic lessons. So why should you choose Tiny Bubbles Aquatic Academy?
Private lessons provides personalized approach
Instructor experience and level of training
CPR/First Aid Cert.
Lifeguard Cert.
References of past clients available
Many satisfied customers in Port Saint Lucie, Florida
Yearly refresher lessons offered
At Tiny Bubbles Aquatic Academy we think of our clients as partners, for we work as a team. We are working together to assure your child's safety in and around the water. If you have any questions, in regards to swimming lessons or infant aquatic lessons, let us know, and we will be glad to answer them. Whether you are in Port Saint Lucie, nearby Fort Pierce or other surrounding cities, Tiny Bubbles Aquatic
Academy offers swimming lessons are like no other.
Private swimming lessons & Maintenance lessons:
Conveniently Located in Port Saint Lucie, Florida
At Tiny Bubbles Aquatic Academy through our training and hands on experience allows us to structure a swim program designed to ensure that your child successfully acquires aquatic problem solving skills. Private swimming lessons allow us to structure lessons to the way your child learns. What works for one, may not for another. Refresher or maintenance lessons are offered in early spring or anytime you feel they need to brush up on their skills. As pictured children are taught to prepared in case of an accidental fall into the water. Look how calm they are…they know the water.
What kind of results can I expect from these lessons?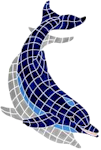 Infants ages 6-12 months can learn to roll over from a face down position in the water
and rest in a comfortable float to breathe. Active infants may begin the kicks of swimming and be able to go a short distance before floating. This takes approx. 12-20 lessons.
Children ages 12 months to 5 years can learn to open his eyes, hold his breath, and grasp the pool edge. They also learn how to turn back towards the edge in case of an accidental fall in. They can learn to paddle to the steps, side or platform. When the child feels the need to breathe, he will roll onto his back. After a short rest period he will flip onto his tummy and continue to swim while looking for the pools edge or other landing. This takes approx 16-24 lessons.
Children who have learned from the swim float swim program naturally progress into freestyle swimming with rhythmic breathing. This transition occurs between ages 4-6.
How Are Lessons Conducted?
Consistency in a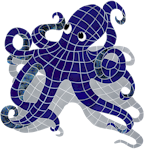 ttendance is key. Toddlers and young children do best with short lessons multiple times per week, rather than one long lesson. We use a variety of proven methods from swim schools and infant toddler programs.
Lessons begin with the parent/caregiver handing the child to the instructor in the pool.
If your child is reluctant to get in the water, we ask that you reassure them by focusing on the skills we are working on rather than their emotions. Your child needs your encouragement not your sympathy. As your child becomes familiar with the process we will concentrate on particular skills.
We do several check out lessons in clothing to see if your child could perform skills equally well if he/she fell into the water while fully clothed.